Anthropogenic Climate Change
Discussions and debates on the controversial topic of antinatalism and an increased push for veganism have flooded my social media feed lately, especially with the recent catastrophic warning about the fate of humanity from 15,000 scientists. Twenty five years ago, 1700 scientists issued a similar warning, and since then nearly all of the problems have been exacerbated. "Soon it will be too late to shift course away from our failing trajectory, and time is running out," the letter warns. "We must recognize, in our day-to-day lives and in our governing institutions, that Earth with all its life is our only home."
Writing in the online international journal BioScience, the scientists led by top US ecologist Professor William Ripple, from Oregon State University, said: "Humanity is now being given a second notice … we are jeopardising our future by not reining in our intense but geographically and demographically uneven material consumption and by not perceiving continued rapid population growth as a primary driver behind many ecological and even societal threats…by failing to adequately limit population growth, reassess the role of an economy rooted in growth, reduce greenhouse gases, incentivize renewable energy, protect habitat, restore ecosystems, curb pollution, halt defaunation, and constrain invasive alien species, humanity is not taking the urgent steps needed to safeguard our imperilled biosphere."
In their original warning, scientists including most of the world's Nobel Laureates argued that human impacts on the natural world were likely to lead to "vast human misery."
'Last Chance For Animals' Undercover Investigator Speaks About the ITR Laboratories Investigation
While working for Last Chance For Animals, "Stephanie" spent 4 months undercover as a lab technician at Montreal's ITR Laboratories, where pigs, rabbits, dogs, mice, rats are routinely tested on for companies which make personal care products, pharmaceuticals, and household products. While the methods used to test these products involved extreme animal cruelty, lab technicians were filmed engaging in egregious and unnecessary animal abuse beyond the tasks required of them. Many of the staff at this facility are biologists and veterinarians from other countries where this kind of testing has been considered inhumane, unnecessary and outlawed. Stephanie joins us for a discussion about her time spent at this facility, and what it's like to perform this emotionally difficult work, as a vegan animal rights activist.
Vancouver-based Vegan Entrepreneurs, Hannah Christian and Jaymie Friesen on Cruelty-Free Personal Care Products and an Okanagan Farm Sanctuary Retreat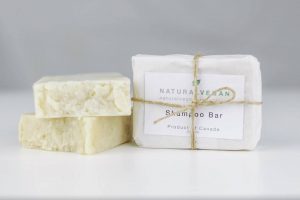 During the last year, Jaymie and Hannah have been developing products for Natural Vegan and bought a 160 acre farm in the Okanagan last spring. Future plans include playing a major role in solving the world's most pressing problems around the animal agriculture industry, world hunger initiatives, alternative energy technology, and more.
Hannah became vegan just over 2 years ago, after realizing that as a self-proclaimed "animal lover", her actions needed to line up with her morals.
Her passion for helping to end their exploitation, promoting a healthy lifestyle, and tread lightly on the earth pair well with her background in natural personal care products and cosmetics, organic farming, and her desire to rescue animals with her partner (they have a disabled pig, pit-bull, cat, rooster as well as hens and they plan to rescue more).
Jaymie has started five businesses since the age of 13, including a cell phone repair and accessory business, a landscaping business, lifestyle clothing brand RYD (Resilient, Young and Driven), and a digital marketing company. He  knew from a very young age that he had a responsibility to make the world a better place. Jaymie went vegan 8 months ago and is passionate about bringing positivity to the advocacy movement as a way of inspiring others to follow suit.

Animal Voices Vancouver - November 17, 2017
[ 1:23:50 ]
Play Now
|
Play in Popup
|
Download
(25)